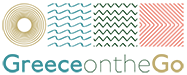 Sports Camp Greece
GreeceontheGo.gr
About us
Greece is in the elite of top destinations of the world, that's why you need real experts to enjoy the best out of it!

We are

GreeceontheGo is the smallest child of Business Travel Greece and has been created in order to provide a safe, classified and flexible partner to the people that want to visit this blessed country. Our main goal is to provide the classic tour package, only customized with some adventurous components and your personal needs and interests!
As company we aim on combining technological advantages with human values and responsibility. Travelers tend to return to travel agents as they need their knowledge, expertise and their 24/7 support.
Need a villa, a full package of destinations or participate in a sports event individually or with your club? GreeceontheGo is here for you.
Our services
Need a villa, a full package of destinations or participate in a sports event individually or with your club? GreeceontheGo is here for you.
Sports Department

Private Villas

Private guided tours
Private Villas
Rent a luxurious villa, combine it with a glamorous yacht and treat yourself like royalty during your next holidays
Join our exclusive network of villas and vacation houses in various destinations in Greece! Our mission is to combine the local living with the luxurious and relaxing elements of a modern villa. All houses have been selected by our crew in order to ensure htat they provide a safe, clean and entertaining solution for your vacation! So, make your search, find availability mixed with your personal taste and book you home! Then we add a car or another transportation medium and the Greek vacations that you have dreamed of are about to start!
The only thing you have to do is go to "Private Villas" section, insert your preferences and click go!
Sports Department
Swimming | Synchro | Water Polo | Football | Rugby | Basketball | Volleyball | Golf
Our Sports Department Events
GreeceontheGo Sports Department is the only travel company in Northern Greece and one of the few in Greece, that is offering destination landing and other services, exclusively to athletic groups.
"Warm Weather Sports Camp Packages" have been especially designed for the preparation of the athletic teams in selected Greek destinations, where the weather conditions and the selected facilities of the camp enable a successful training in a stress free environment.
In addition, tailor made packages may apply, based on the approach and the requirements of each sport for the best preparation of the team.
Private guided tours
Tired of being offered mainstream vacation packages?
The strategy is clear: No more big groups with coaches and mainstream highlights!
The ultimate destination awaits, but the journey tells the best stories. Whether you want to travel and stay with luxuries and style or get your own personal van and explore the beauties of Greek land we have it for you.
If you're looking for the perfect weekend getaway or want to bring your family on a fun-filled holiday, our in-house Travel Specialists will design tailor-made experiences for you and your family.
We are offering adventure-craving travelers an alternative to the resorts, cruises and motor coach tours they were accustomed to, in that way we are looking not only to change the way people look at their holiday time, but change the face of travel forever!
Working Process
Customizing your professional sports camp or unique vacation plan never got easier!
Get inspired

Take a look of what Greece can offer, what kind of person you are and whether your co-travelers are your sports club, your best friends, your colleagues or your wife!

Make a plan

Discuss with our travel experts all the details of your trip, from transfers and accommodation up to the theme that you would like your trip to follow!

Start packing

As long as our expert tells you that everything is set for your experience in Greece, then there is nothing else to be done from your side other than start packing!